The Clunisois region is full of cultural sites to visit, leisure activities to enjoy and events to do with the family.
Are you looking for a destination where you can enjoy some family time with your children and get off the beaten track a bit? We've got just what you're looking for!
A family visit to Cluny is THE visit to make at least once with your children for an unforgettable memory! It is true that at first sight, Cluny with its abbey and its medieval city does not look promising for a nice family day under the sign of joy and laughter... But think again!
Experience the adventure of Cluny & the spell of Pidou-Berlu!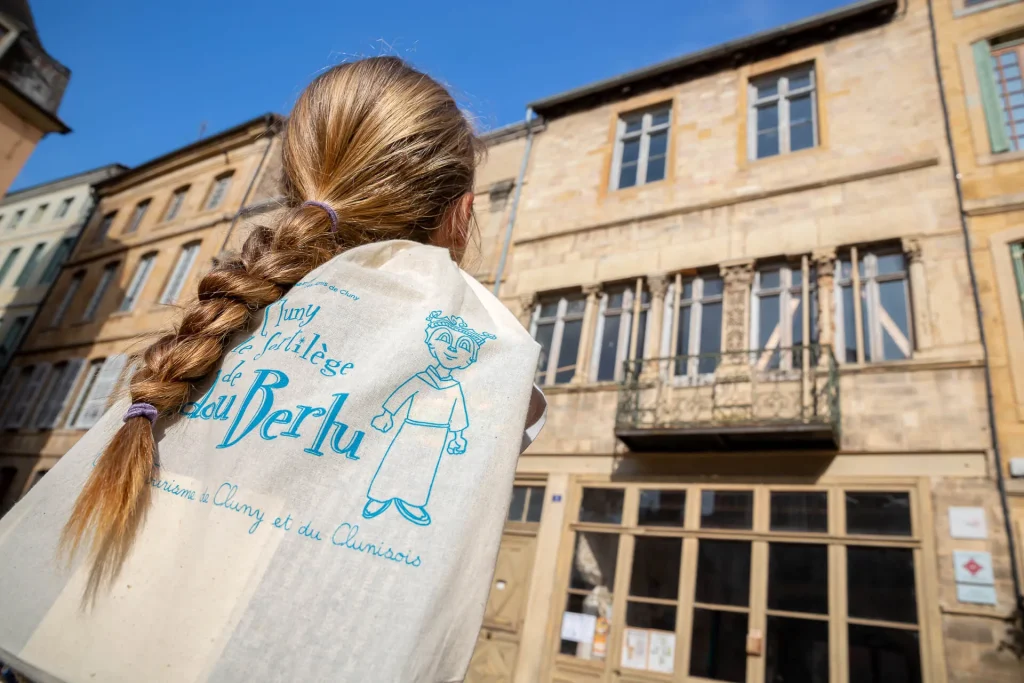 Come and pick up your adventure bag and set off for an hour and a half of fun and family bonding to solve the riddles and be able to freeing Pidou-Berlu from his spell !
Climb to the top of the Cheese Tower. Find Céleste, our famous blue cow... Anyway you'll have to be playful, observant and a bit of a magician! We won't tell you more so as not to spoil your adventure!
New digital devices will immerse you in the abbey as it was in the past, thanks to augmented reality terminals, video-mapping and 3D film! Enough to make your young teenagers' ears perk up...! And you can even encourage them to download theClunEtour application on their smartphone, it's free!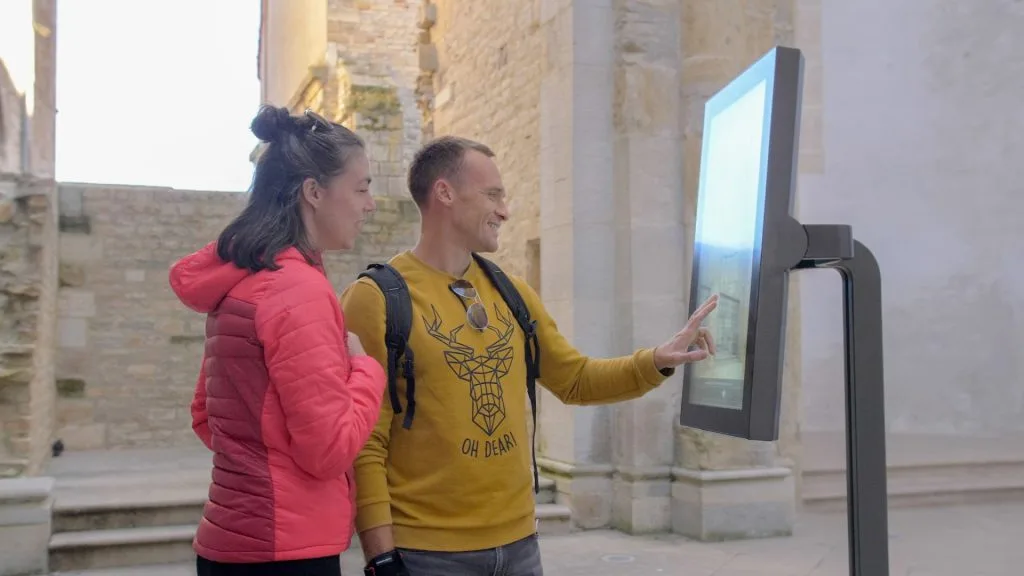 For the little ones, ask the game booklet (free) directly to theabbey reception and also take advantage of the family activities during the school holidays.
---
Shall we continue the day?
Take a look at the National Stud of Cluny where a whole new way of visiting is on offer for 2023! With free admission, get up close to the horses in residence and follow the explanatory signs to find out more about the stud farm and its two centuries of history.
Depending on the season, enjoy themed events such as Easter at the Stud, Halloween and the Heritage Daysnot to mention equestrian shows in July, August and the Christmas holidays!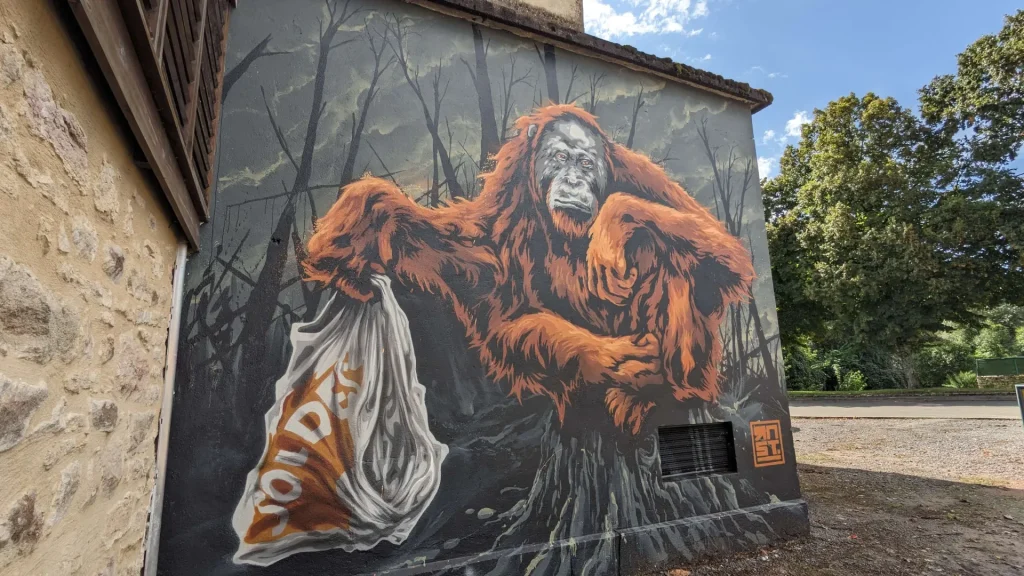 LE STREET-ART, voilà une belle motivation pour entrainer vos jeunes ados à la découverte de la cité-médiévale de Cluny ! Le temps d'une balade, jouez les explorateurs urbains !
You see, one day is not enough, your children want more and they are right!
For the daredevils!
For the more adventurous and nature lovers, take to the skies in the adventure parksrent a bikeride the electric scooters to escape with your family on the paths of the Clunisois, initiate yourself to the horse or go for a walk with our four-legged friends !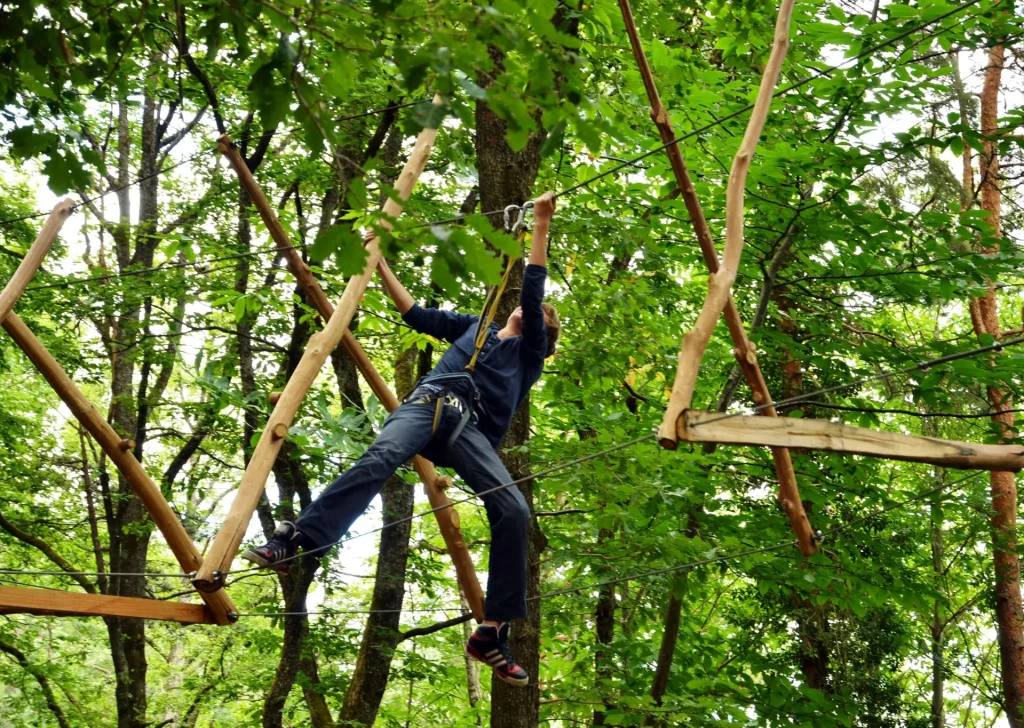 We also have everything for the more intellectual. Scientists or rather detectives our little Sherlock Homes will be in their element with many fun, scientific and creative workshops and investigations!
In short, give your children a unique experience!
It's the holidays and children can stay up just like (or almost like) the grown-ups thanks to the festivals of the summer adapted to families!
And here's something to keep your children of all ages busy and make their little friends want to come to the Clunisois region when, back at school, they tell their stories for a day or more!