Whether you're an amateur or a seasoned angler, the Clunisois region's rich and diverse fish stocks offer a wealth of fishing opportunities!
Rivers, lakes and ponds will be your playgrounds during your stay in South Burgundy...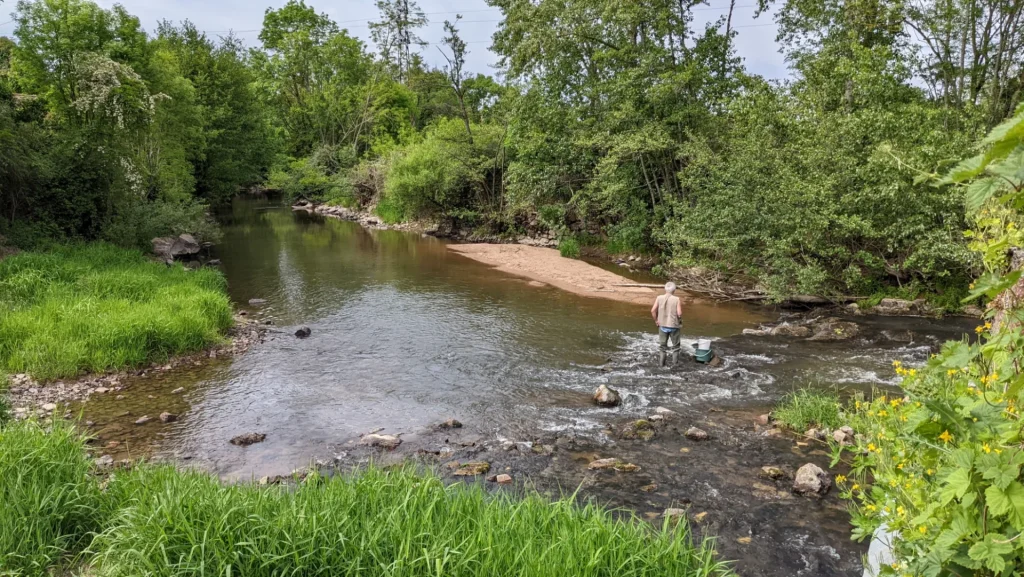 The Grosne
The river rises at an altitude of almost 800 metres in the Haut-Beaujolais forest massif, then flows through the Beaujolais mountains, carves out its bed in the Clunisois and bypasses the Mâconnais mountains to the west.
Classed as a 1st category river for the first ten kilometres as far as the bridge at Clermain, the Grosne is first and foremost a fresh, lively river, where the emblematic fario trout species has retained fairly large numbers (portions upstream of Saint Léger-sous-la-Bussière).
In its middle section (Cluny, Cormatin), the Grosne retains some currents. There may still be some trout, but from then on we are in the 2nd category and this sector is much more suitable for gudgeon, barbel, chub and perch.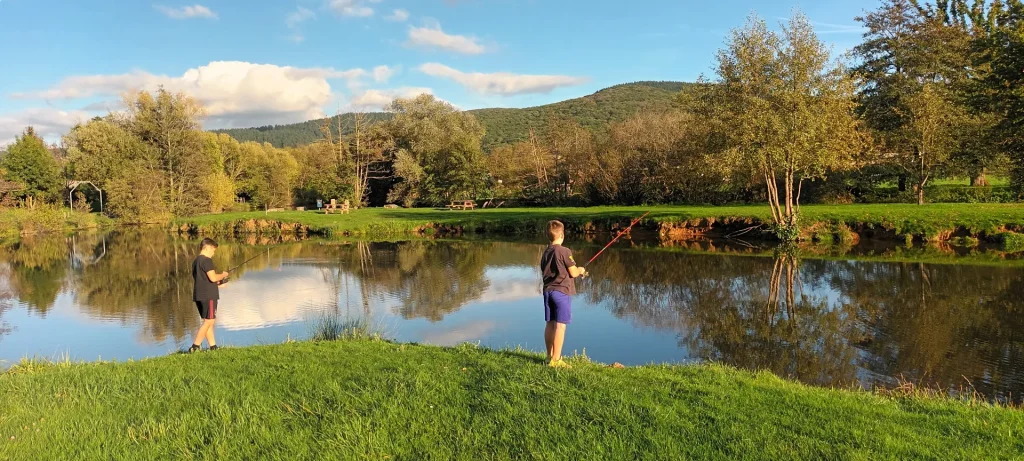 The jousting pool at Cluny
Located at the southern entrance to Cluny, this lake is perfect for a family fishing trip It's easily accessible, with picnic tables and a fitness trail.
Every year in July, a French jousting championship challenge is held!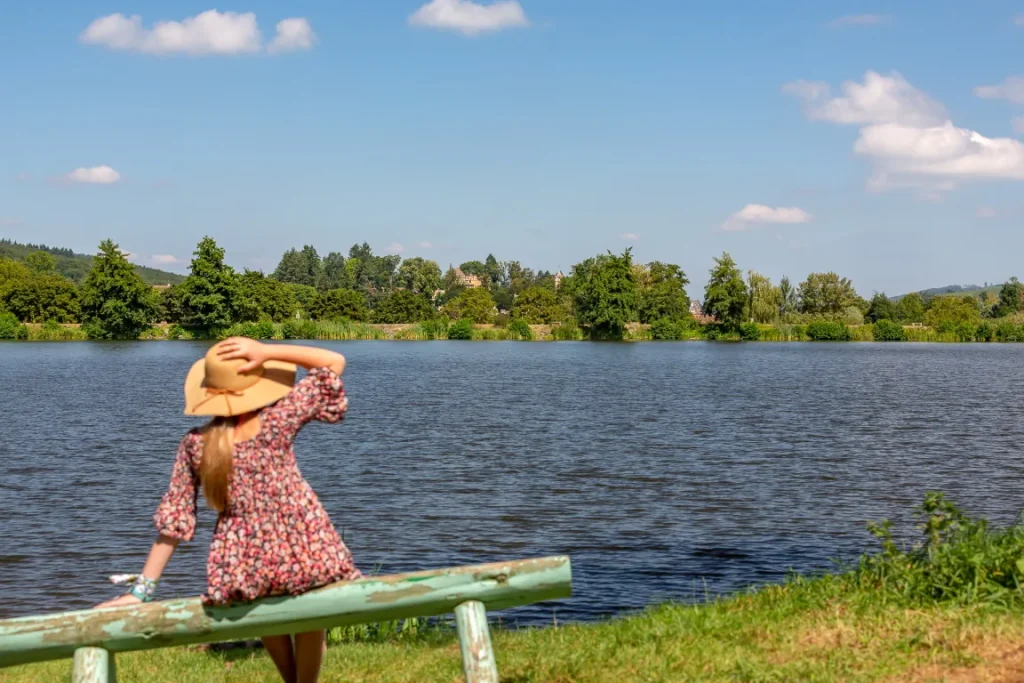 Lake Saint Point
Just 12 minutes from Cluny, this landscaped lake offers a range of activities, including fishing.
For more information on where and how to fish, visit the official website of the Fishing Federation in Saône-et-Loire