A festival of classical music, dance and theatre in the heart of the abbey town.
From June to August 2023, the next season of the Grandes Heures de Cluny festival will feature 9 concerts, including a double gourmet concert in the beautiful Abbey of Cluny, the Farinier des Moines, the church of Saint-Marcel and the Les Arts theatre for the dance.
A line-up of top-notch artists with national and international reputations, young talents who are already recognised and impressive, connections with the national arts and music press, and even closer partnerships with wine and gastronomy professionals: everything is in place to make the summer of 2023 an artistic and festive event in Cluny.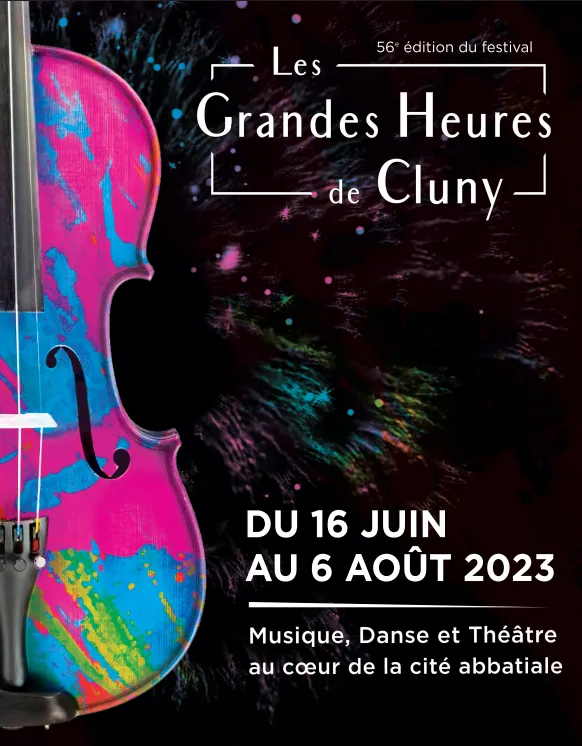 Les petites minutes 2023 will offer even more opportunities for exchanges between schools, audiences and artists, strengthening the partnership with the École de Musique Danse Théâtre de Cluny and the conservatoires of Saône et Loire.
Online ticketing :