Revivez l'Histoire de Cluny à travers une déambulation théâtralisée empruntant des lieux historiques de la ville et de l'Abbaye de Cluny afin de vous immerger dans la grande marche de l'histoire clunisienne.
This third act of the touring show will mix again professional and amateur actors and singers !
Nous avons hâte de vous retrouver pour l'Acte III "L'or et l'art et l'auréolé" de Cluny, l'Histoire en spectacle, sur l'une des 10 représentations de la saison 2023 !
What can we expect this year?
"This is it, here it is, the Maïor Ecclesia, it's under construction and we're presenting it to you this year after a summary of the life of the reign of Hugues de Semur by an unknown guide who claims to be the historical light of Cluny.
Why was it decided to build the greatest church in the Christian world, and how was it built, while during the thirty years of construction, the gold of the earth flowed into Cluny, and its independence was fiercely guarded against attempts to recuperate it from all sides?
At a time when the First Crusade was being organised and the Cistercian order was being born so close to Cluny, who was to kill the Cluniac order?
While the building site of the century, which attracted the best artists and craftsmen of the time, generated the beginnings of the birth of the Cluniac bourgeoisie?
While Pons de Melgueil, who succeeded Hugues de Semur, caused a schism at the head of the abbey?

Patrick Grégoire
---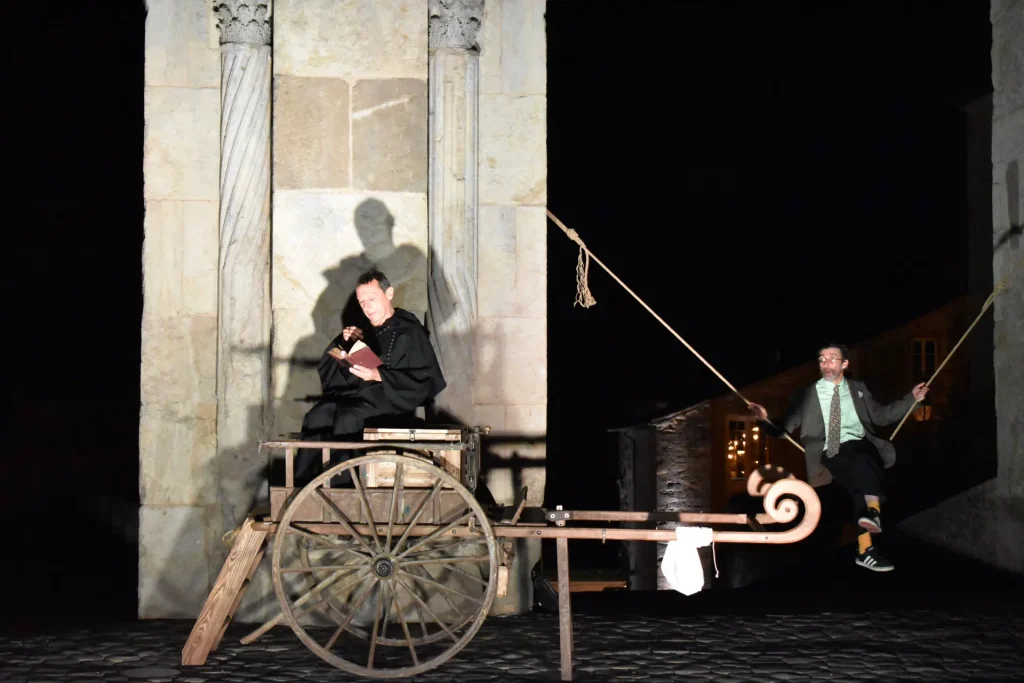 Acte I – L'Apiculture de la Foi
In 2021, "L'apiculture de la foi" (The Beekeeping of Faith) tells the story of the spread of the Cluniac order in Europe, from the creation of the abbey in 909 to the death of the fifth abbot of Cluny, Odilon, in 1049, in an "epic-burlesque" form that is as faithful as possible to the historical truth.
---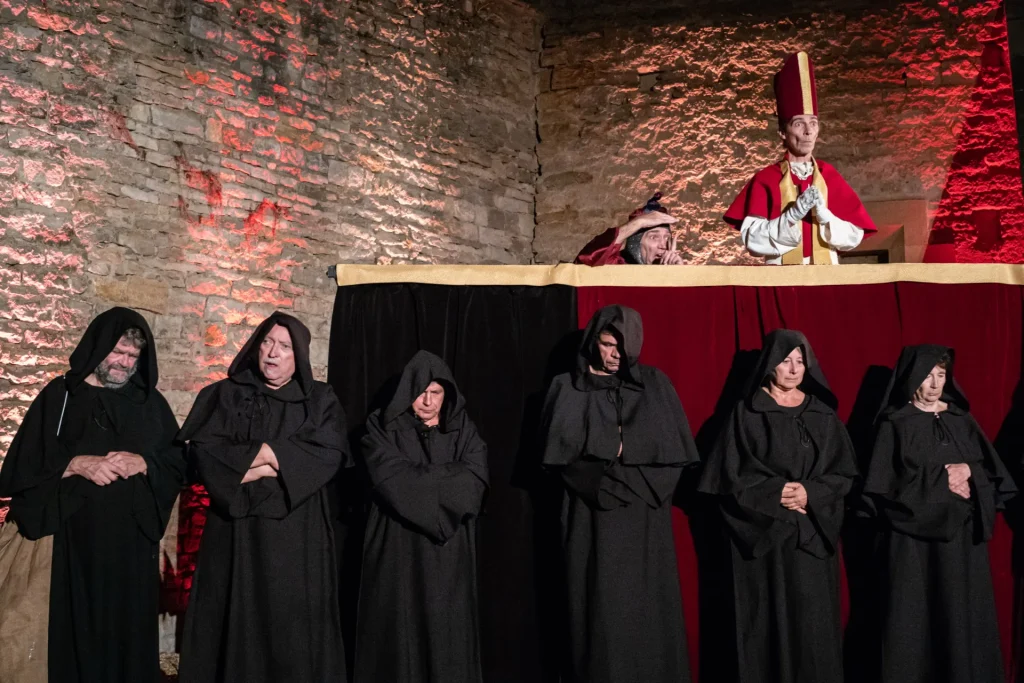 Acte II – Quand les papes tonnent, l'abbé moissonne
En 2022 plus de 800 spectateurs sont venus découvrir la vie débordante de l'illustre abbé Hugues de Semur au sein de l'Abbaye de Cluny !