Relive the history of Cluny through a dramatised tour of historic sites in the town and Cluny Abbey, immersing yourself in the great march of Cluny history.
UPCOMING 2024 NEWS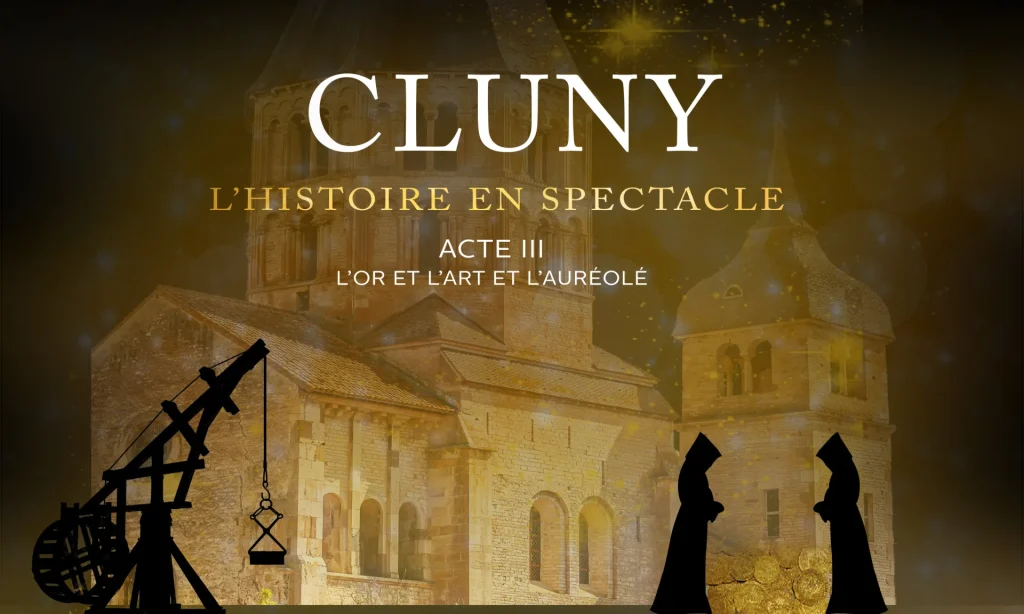 [𝟏𝟐𝟐𝟒] - The number of spectators who attended Act III - "Gold and art and the haloed", this summer 2023.
The curtain has just closed and we can still hear your applause 👏 Thank you all for your loyalty, your support and your encouragement, and thank you to the whole troupe for this fabulous work 🙏
What can we expect this year?
"This is it, here it is, the Maïor Ecclesia, it's under construction and we're presenting it to you this year after a summary of the life of the reign of Hugues de Semur by an unknown guide who claims to be the historical light of Cluny.
Why was it decided to build the greatest church in the Christian world, and how was it built, while during the thirty years of construction, the gold of the earth flowed into Cluny, and its independence was fiercely guarded against attempts to recuperate it from all sides?
At a time when the First Crusade was being organised and the Cistercian order was being born so close to Cluny, who was to kill the Cluniac order?
While the building site of the century, which attracted the best artists and craftsmen of the time, generated the beginnings of the birth of the Cluniac bourgeoisie?
While Pons de Melgueil, who succeeded Hugues de Semur, caused a schism at the head of the abbey?

Patrick Grégoire
---
Act I - The Apiculture of Faith
In 2021, "L'apiculture de la foi" (The Beekeeping of Faith) tells the story of the spread of the Cluniac order in Europe, from the creation of the abbey in 909 to the death of the fifth abbot of Cluny, Odilon, in 1049, in an "epic-burlesque" form that is as faithful as possible to the historical truth.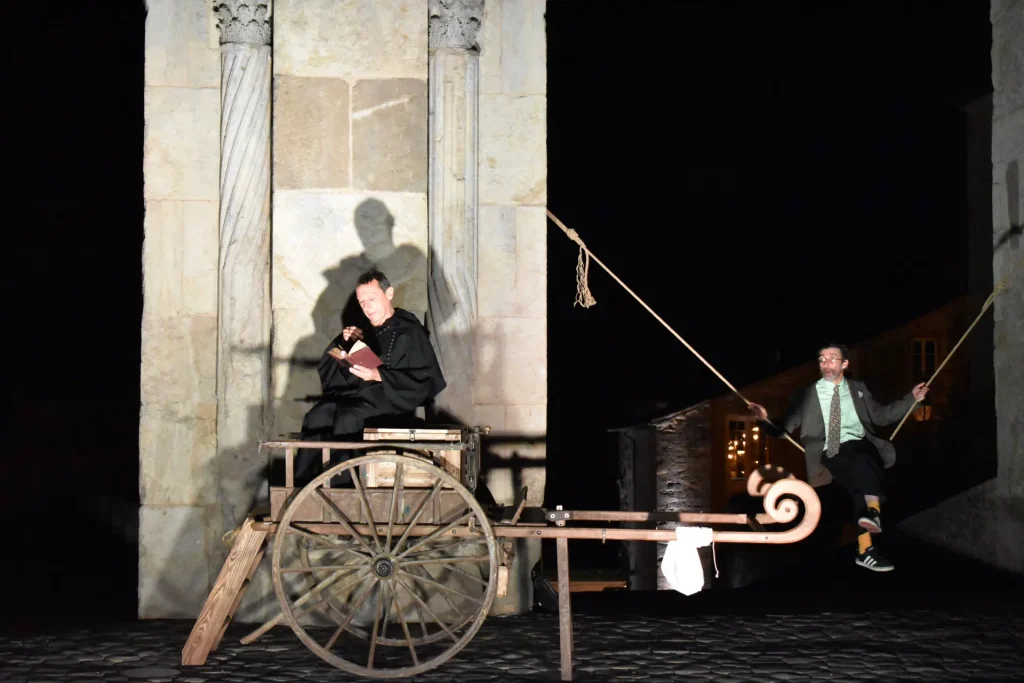 ---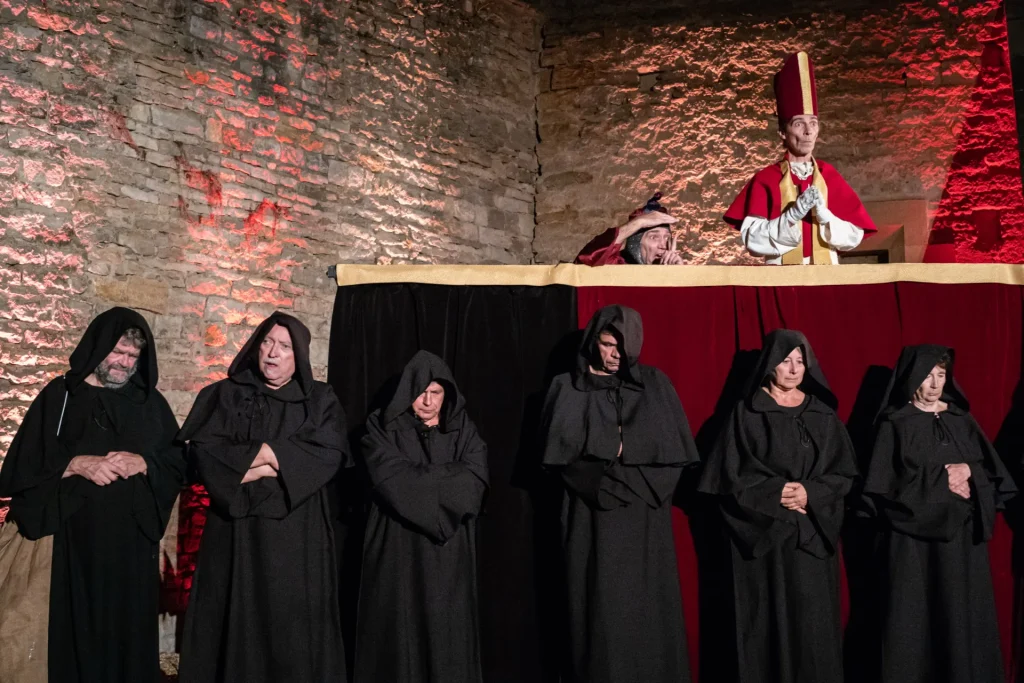 Act II - When the popes thunder, the abbot reaps
In 2022, more than 800 spectators came to discover the overflowing life of the illustrious abbot Hugues de Semur at Cluny Abbey!