For the last 11 years, we've been enjoying sharing our emotions with you, dancing together and building the moments that unite us.
The Festival Cluny Danse is a festival for everyone, and above all for everyone.
The year 2023 marks the start of a new cycle, a new decade. We wanted this edition to be innovative and festive. That's why we're starting again with a new formula: for the first time, the festival will take place over 10 days, opening on Friday 12 May 2023.
Cluny Danse will be reinventing itself with a new musical event: a two-part groove party. To mark the occasion, we'll be honouring two female DJs, Marine Cheravola and Anne-Laure Sanchez. We'll also be welcoming four foreign companies. Semi-professional groups, dance schools, conservatoires...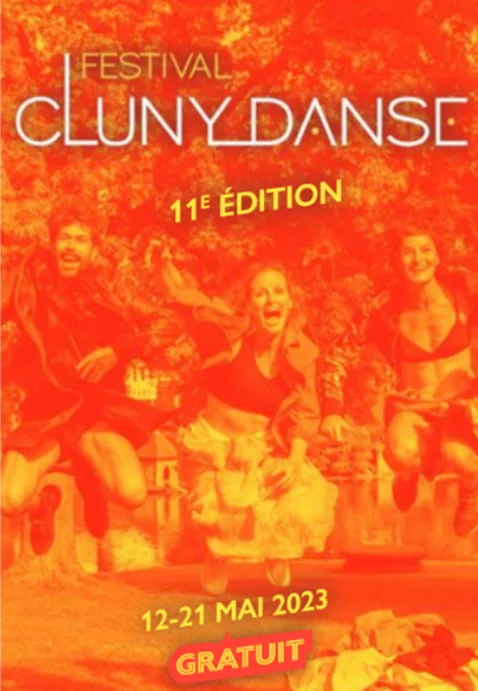 As usual, Cluny Danse will be showcasing amateur groups from all over the department. Performances, workshops, strolls - it's time to get together!