To help you organise your cycling holiday, find out about our partners with the "Accueil vélo" label and find offers specially designed for cyclists.
The following establishments are less than 5 km from a cycle route and signposted, they guarantee that cyclists can useful facilities and services such as: bike room, repair kit, information and advice, adapted catering, bike and accessory hire,
organisation of luggage transfers... Find out more before you book!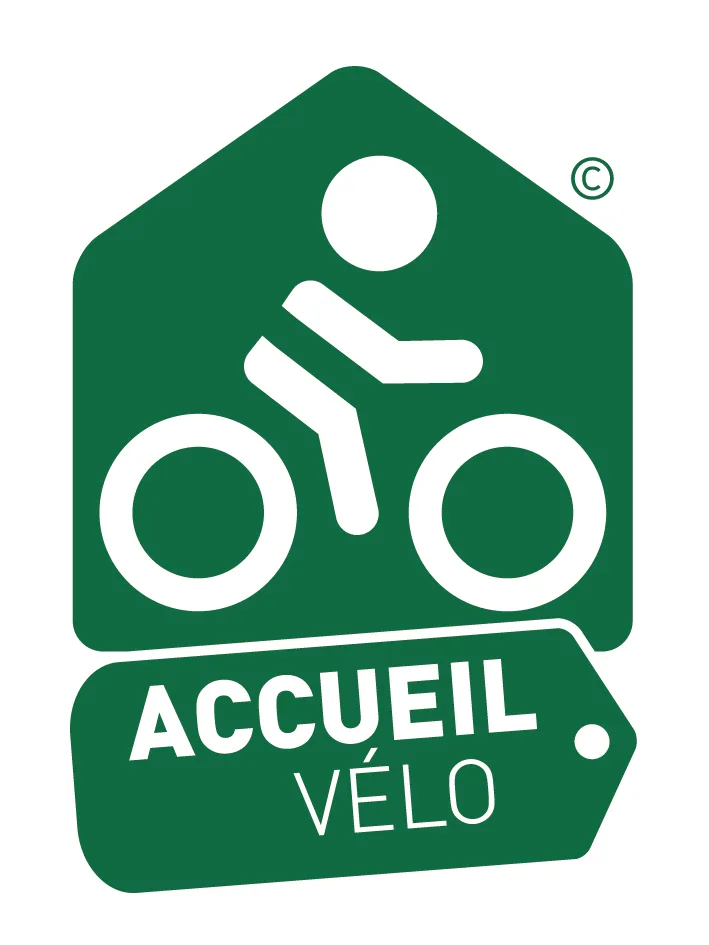 Don't forget, the Tourist Office is also "Accueil vélo", so we'll be able to give you advice and point you in the right direction!