It is not uncommon to see horses in the meadows of the Clunisois alongside cows, goats and sheep. In spring, you will have the chance to see mares with their foals, which make the landscape even more fabulous!
Activities around the horse are mainly concentrated in Cluny due to the presence of the National Stud, but South Burgundy is also developing activities, notably in and around Chaintréwhere numerous equestrian competitions are held, including the International Jumping which is expected to take place in 2024 !
In Cluny, while walking around the site, you will certainly see horsemen enjoying the the technical quality of the facilities to improve and train their horses.
It is impossible to discover Cluny without going through the National Stud or take advantage of equestrian shows and events throughout the yearbut that's not all....
Each year, in the centre of Cluny, more than 80 days of competitions are held in a dozen disciplines at all levels on the of Equivallée.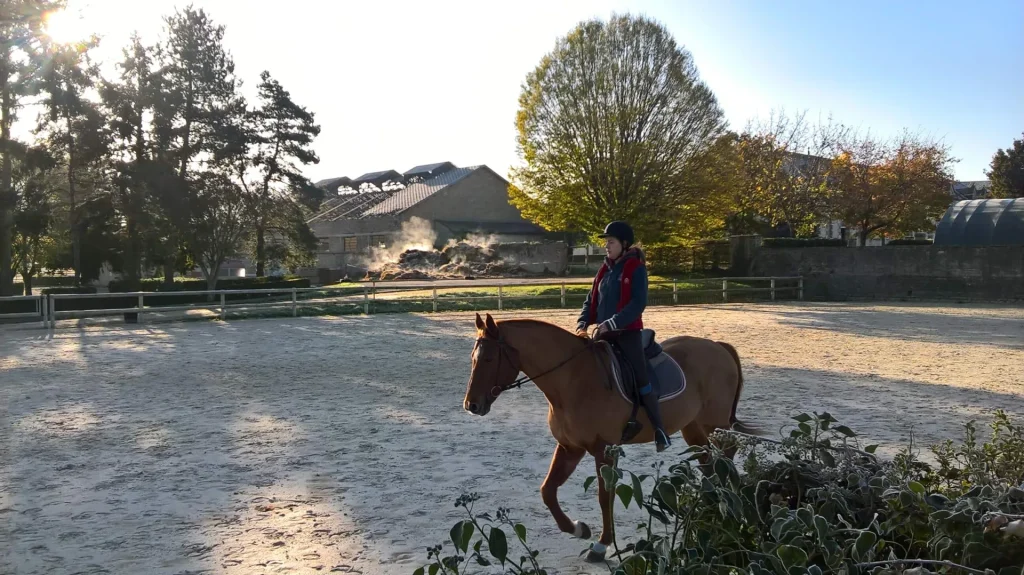 The Cluny racecourse offers 7 to 8 horse races per yearWith high level athletes and a public under tension where sensations and emotions are mixed, as if time stopped for the whole race before the general euphoria in the stands... Paris won!
For leisure or competition, the Equestrian Centre allows you to practice horse riding with a varied offer (fixed price per trimester, private lessons, training courses during school holidays, ...) and proposes to people in difficulty, the practice of the relationship of help with the horse within the framework of the animal mediation by Equicie.
In addition to all this, Cluny has about 150 students in one of the two BIOPRAXIA establishmentsA school of osteopathy for animals. And for the well-being of your horses, Julie offers equine massages.
Saddle up on your own horse or on one of the horses from the surrounding riding schools and ride through Southern Burgundy for one or more days in search of nature, relaxation and a change of scenery.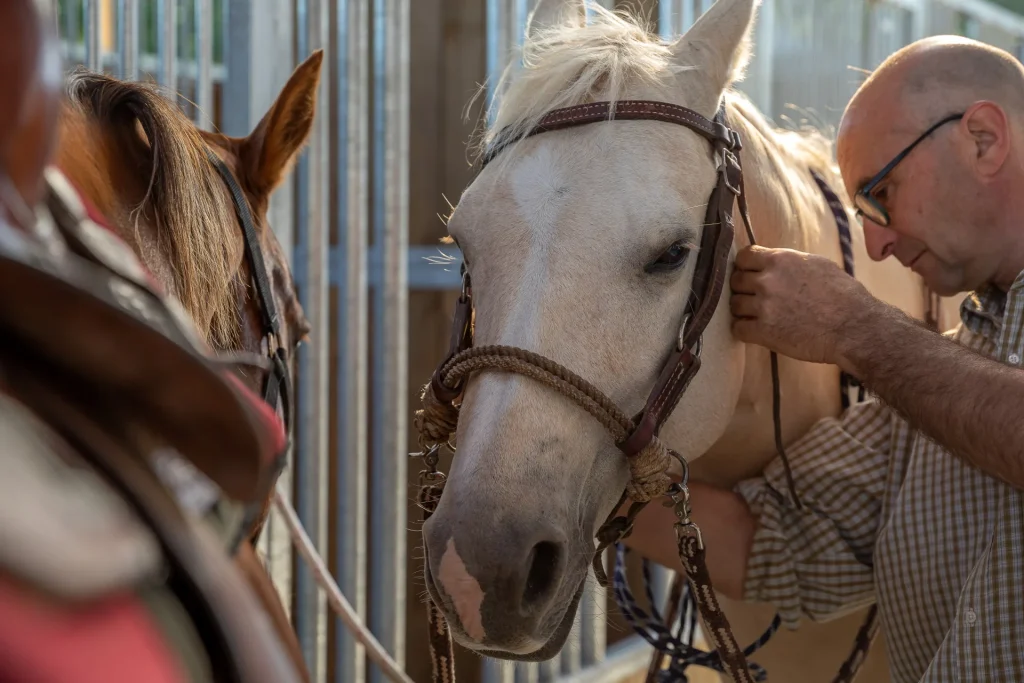 Horse lovers will love the approach of Cluny Horse Valley with their American horses! A unique venue just 15 minutes from Cluny, where you can enjoy riding in the great outdoors, TREC, western riding and the Mountain Trail.
---
Not to be missed
Equestrian events