In the Clunisois region, take a breath of fresh air and forget the daily grind!
Mount Saint-Romain
This viewpoint will fill your eyes, with the bonus of Mont Blanc regularly pointing its snowy nose on clear days. To be discovered in all seasons!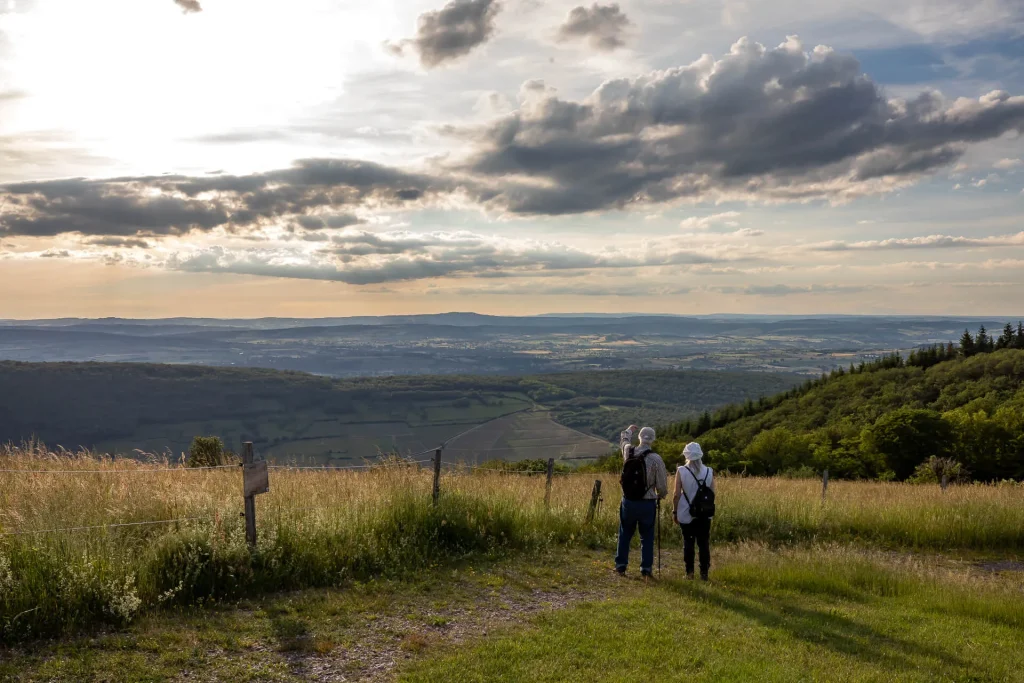 Saint-Clément-sur-Guye
In this charming village typical of the Clunisois, the orientation table offering a 180° panorama on the Charolais and the Clunisois. Relaxation with a view guaranteed!
Saint-Ythaire
A quarter of an hour's walk for a guaranteed 'wow' factor! The exceptional panorama, the orientation table and picnic tables make this a unique place...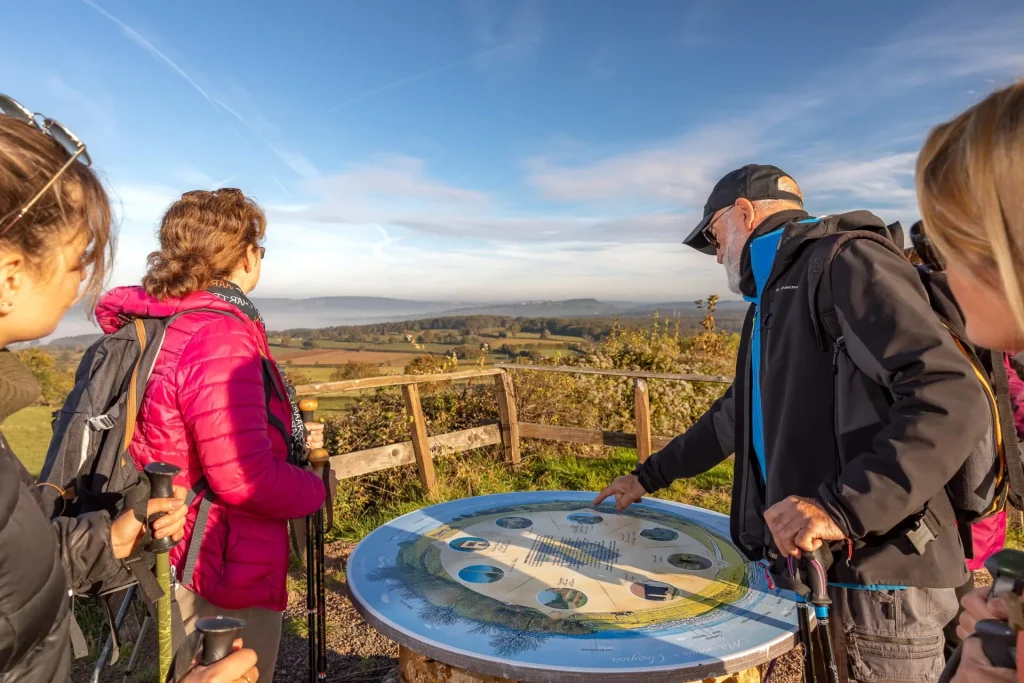 In South Burgundy, climb even higher and admire the diversity of the landscapes between the Clunisois, the verts-vallons, the Mâconnais and the Tournugeois...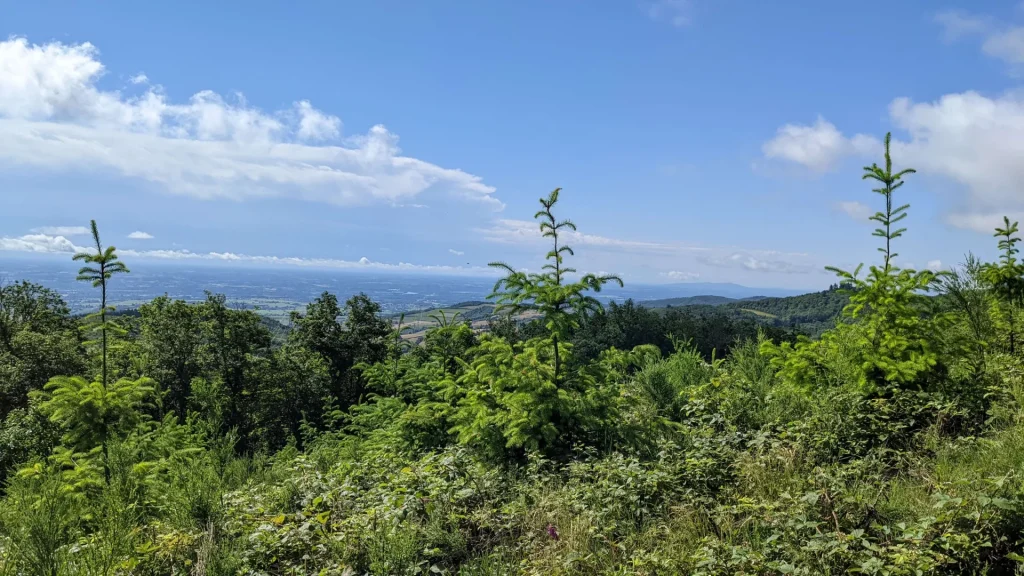 The Mother Box
Between Tramayes and Pierreclos, The orientation table at the Signal de la Mère Boitier is the highest point in the region! Then admire the open landscape of the Bresse, the Beaujolais and the Mâcon mountains.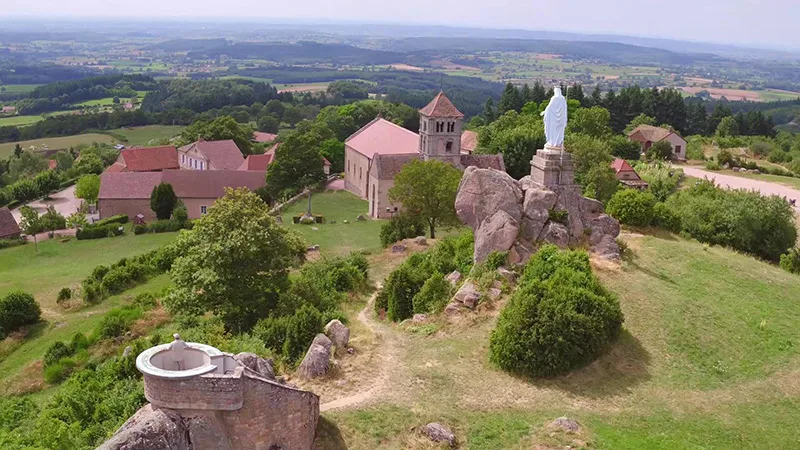 The Butte de Suin
Follow the path to the statue of the Virgin Mary and admire the panoramic view over the Charolais region, Mont Saint-Vincent, Montceau-les-Mines, the Chalonnais and Clunisois...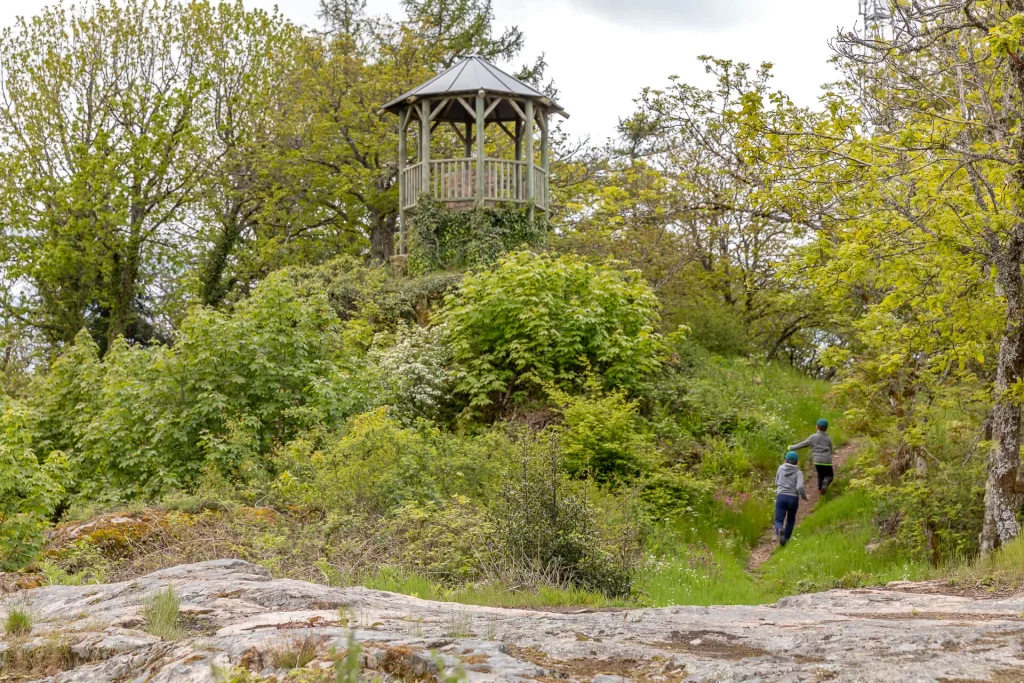 Mount Saint-Cyr
If you love landscapes, climb Mont Saint-Cyr to dominate the Charolais bocage, the relief of the Morvan and the Massif Central with the Puy-de-Dôme in particular! A breathtaking view...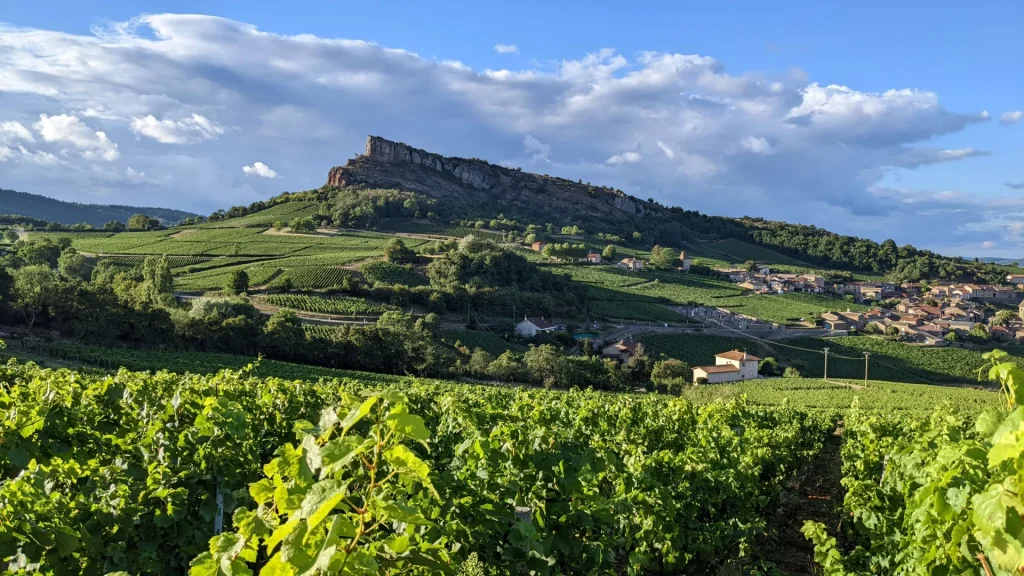 The Roche de Solutré
This Grand Site de France, which F. Mitterrand liked so much, offers you an unforgettable walk. Once you reach the top, you'll overlook the Pouilly-Fuissé vineyards at an altitude of almost 500m.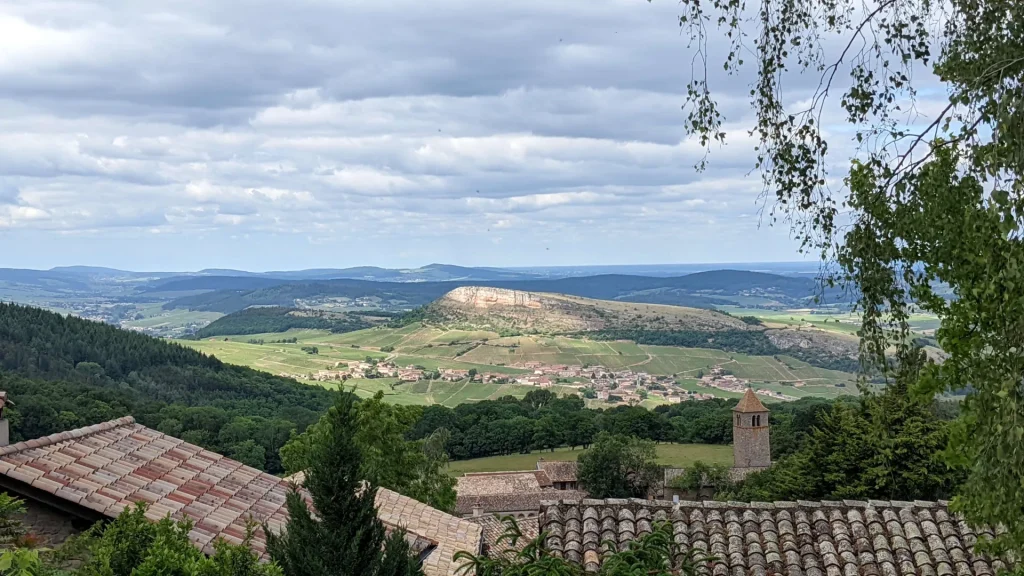 La Roche de Vergisson
Less well known than its twin sister Solutré, the Vergisson rock is less frequented and offers a magnificent panorama of the Mâcon area with the added bonus of a view of Solutré!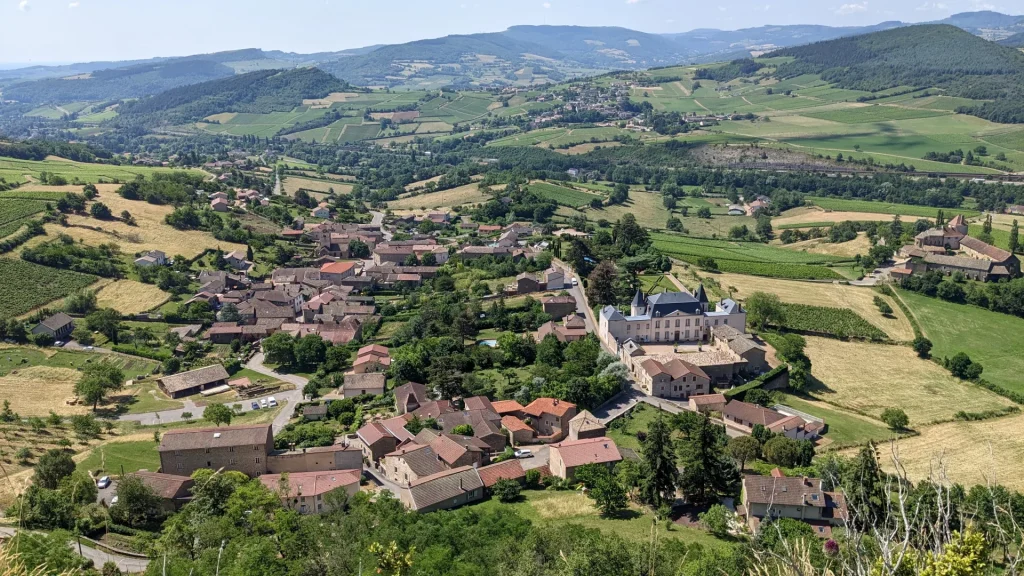 La Roche Coche
Take in the views from the commune of Berzé-la-Ville and admire the whole of the Mâcon region, its vineyards, landscapes and the rocks of Solutré-Pouilly and Vergisson. On a clear day, you can even see the Alps!