A cult route from Chalon-sur-Saône to Mâcon, passing through the famous abbeys of Cluny and Tournus, in three or four days by bike (145km).
Practice the "slow tourism"and take the time to discover the diversity of landscapes in South Burgundybut also its historical, cultural, local heritage and of course gastronomic…
Stroll through the medieval villages of Buxy and Saint-Gengoux-le-National. At the Renaissance castle of CormatinVisit the marquise's house; the flats and gardens are magnificent. Stroll through the narrow streets of Clunyof Tournus and visit their abbeys, masterpieces of Romanesque art. The appearance of the castle of Berzé-le-ChâtelThis majestic and unexpected mountain marks the border of the Lamartinian Valley.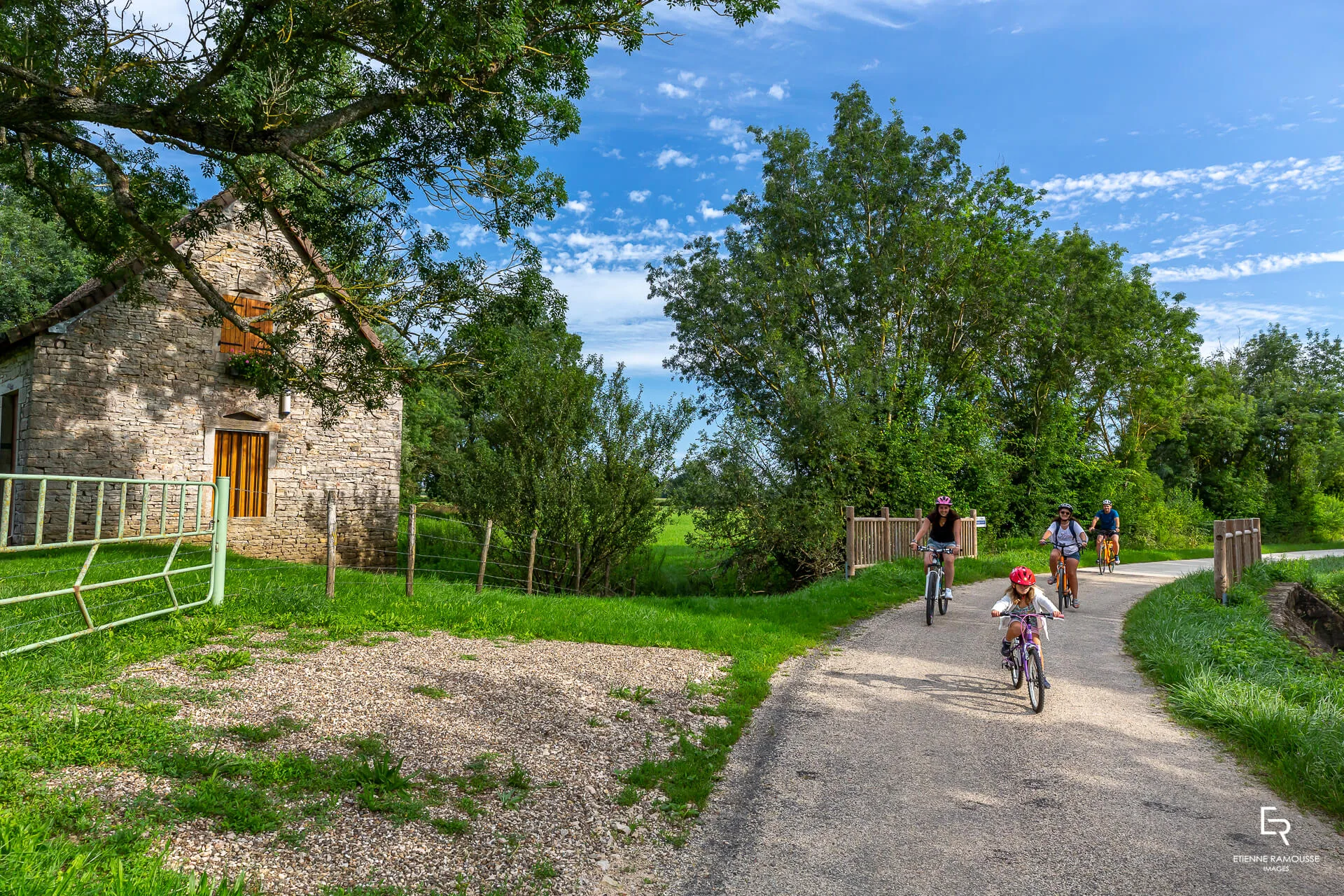 Let yourself be enchanted by the landscape of vineyards and the inimitable silhouettes of the rocks of Solutré and Vergisson as a skyline. A MaconStroll along the Lamartine esplanade and don't miss the unusual Maison de Bois. In Tournus, stop by the bicycle museum with its remarkable collections.
Country and serene, the Voie Bleue flirts with the Saône as far as Chalon-sur-Saône where you end your journey. Take the time to visit the historic heart of the city around the Place Saint-Vincent, dominated by its cathedral, and take a break for some food!