We propose you the discovery of some emblematic places of Clunisois which will know how to charm you by their authenticity:

In Lys, small hamlet in the commune of Chissey-les-Mâcon, you will find all the ingredients for creation! Artisans abound in this little haven of peace: a shoe maker, a designer and restorer of woven tapestry, a bronze worker, a ceramist, a leather worker... all of them open their workshops and will be delighted to show you their know-how.
---
A Blanot, follow the bat's path by following the nails. On this walk you will discover, among other things, a communal oven, a Romanesque church, a priory, Carolingian tombs... and even a pottery. Not far away, enter the bowels of the earth at the Caves of Blanot. For a 360° view climb to the top of the Mont Saint-Romain.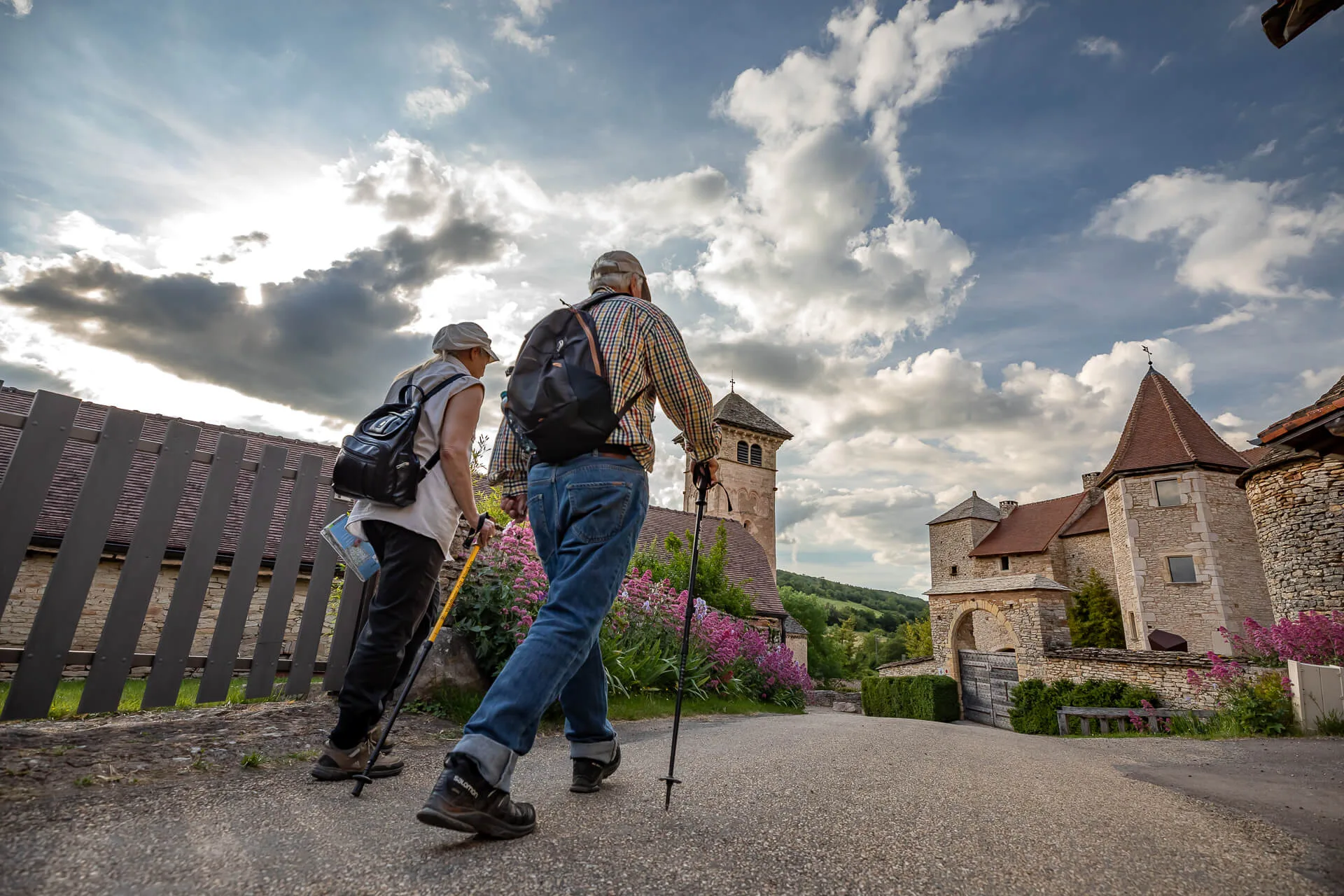 ---
In Saint-Clément sur Guye, In addition to the beautiful Romanesque church, don't miss the magnificent view of the Charolais and Clunisois. You can also enjoy the vines by the wash house and its original fountain. Our Burgundian mascot is hiding there. Will you be able to find it? And no less unusual, a real menhir stands not far from there.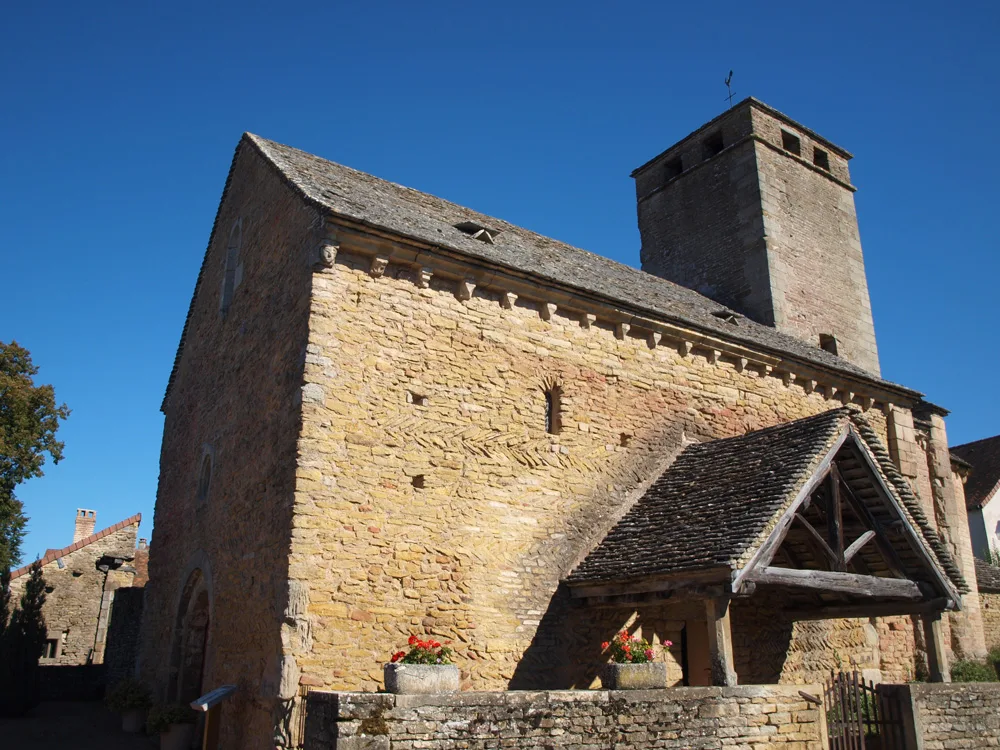 ---
Mazille will amaze you. Completely different architectures are mixed together!
The church of Saint-Blaise in its green setting will charm you. A little higher up, discover the monks' deanery, a private building that can be visited in high season. Like the other Cluniac deaneries, it was multi-functional. Not only did it supply the Abbey of Cluny with food, in particular wine, wood, oats, wheat and rye, but it was also a place where deeds were signed and legal proceedings were held.
Further up the hill, other buildings will surprise you. The Carmelite nuns of Mazille are far away and yet close to the world at the same time. The lines of the monastery designed by José Luis Sert will surprise you with their modernity.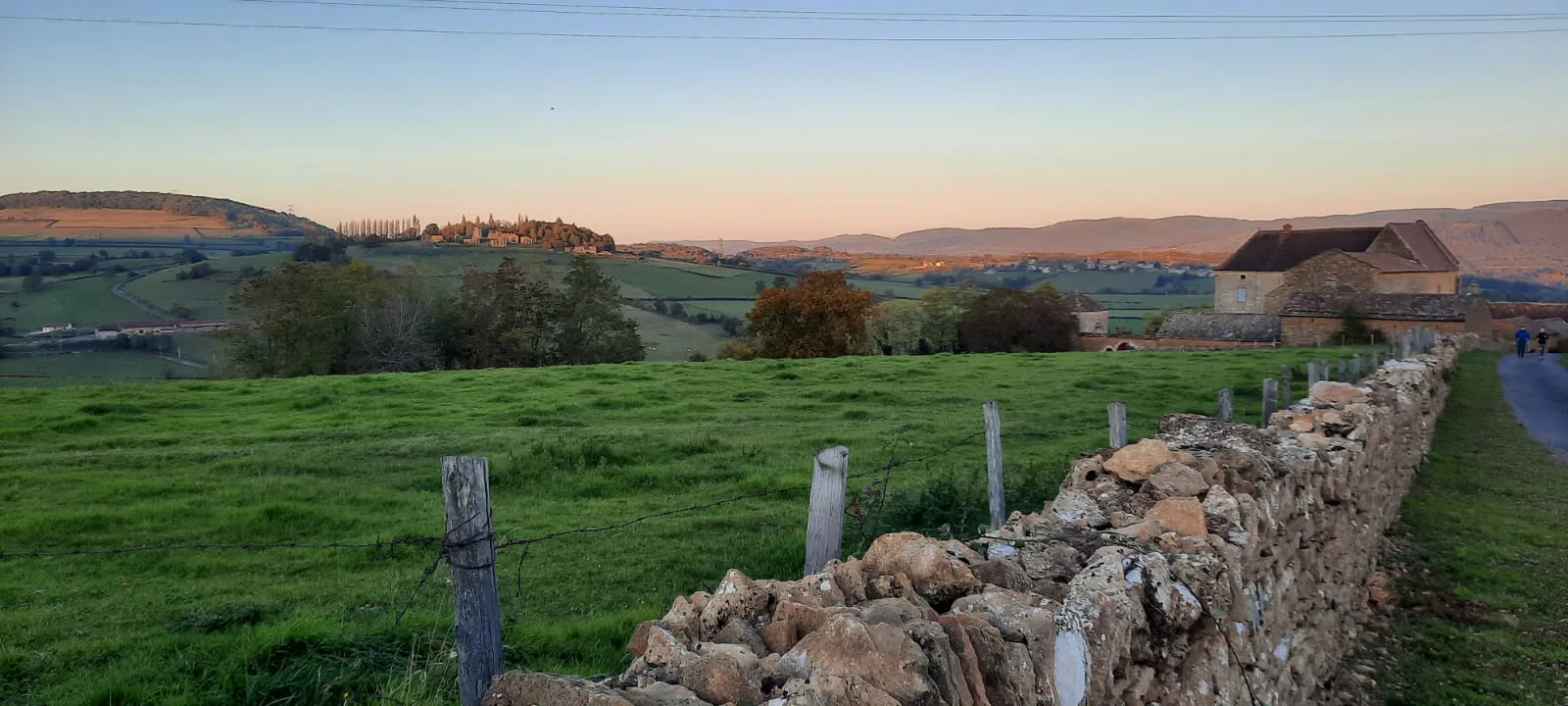 ---
At the centre of a circle passing through Chalon, Montceau and Mâcon, the village of Bonnay-Saint-Ythaire Bonnay-Saint-Ythaire has been a Cluniac site for a thousand years. A long history that has left us with the deanery of Saint-Hippolyte, two châteaux and a few vineyards... Strolling through the streets of Bonnay-Saint-Ythaire, you won't be surprised to suddenly come across a medieval house over 1,000 years old, a refreshing wash-house, small flower-filled gardens or a stream fed by a natural spring that once irrigated many of the houses. Walkers who love fine stonework and old houses will find a few wonders in the hamlet of Besanceuil: a medieval castle, a Romanesque chapel, stately homes, a magnificent dovecote and a bread oven.