Would you like to discover a region while learning something new? There's nothing better than getting together with friends for a drink and a taste of our sacred nectar!

Many winegrowers and cellars open their doors to you to give you a taste of our wine-growing region, closely linked to our Cluniac history, and to tell you all about their know-how.
Enjoy (in moderation, of course) and learn at the same time!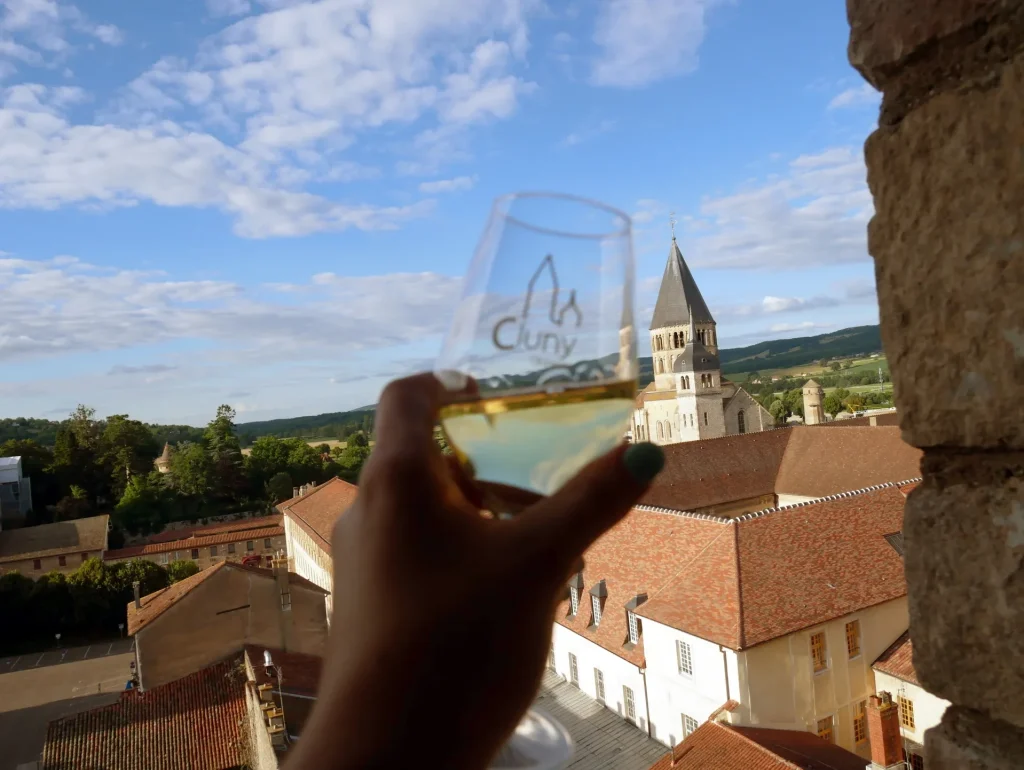 The abbey of Cluny played a leading role in the development of the vineyard. It applied the rule of Saint-Benoît, in which wine had a special place. It should not be forgotten that vines were needed not only to celebrate mass, but also to serve bread and wine to those most in need. The quantities involved must therefore have been considerable, and hundreds of land donation charters mention vines among other things. The villages and hamlets from which they come are evocative: Cléssé, Igé, Verzé, Cray, Milly, Pouilly, Fuissé, Vinzelles, Saint Amour, Prissé, Loché...
And if you want to go even further, take a look at the cellars and wine cellars of the wine specialists who are waiting to welcome you!