4 seasons and 1,000 ways to enjoy your holiday in South Burgundy and its ever-changing landscapes!
Throughout the year, come and discover the changing beauty of Southern Burgundy. As the seasons go by, the Clunisois reveals a variety of new atmospheres, new lights and new experiences to experience with family or friends.
Whatever the season, here, light is the source of the most beautiful stories!
---
---
---
The landscapes under the snow are magical! Although it is only a few days in the winter, the whiteness of the snow or the frost always provokes in each of us the same feeling of return to childhoodThese are moments that are immortalized and that sublimate each element of nature.
This is the best season to go and meet the local craftsmen and producers on Christmas markets or at their place of production. Take the opportunity to discover the vineyards and taste the famous Burgundy wines!
Some cultural sites welcome you all year round, ideal for taking your time and following tours away from the summer crowds.
Any season, any sky, is good when there are two of you...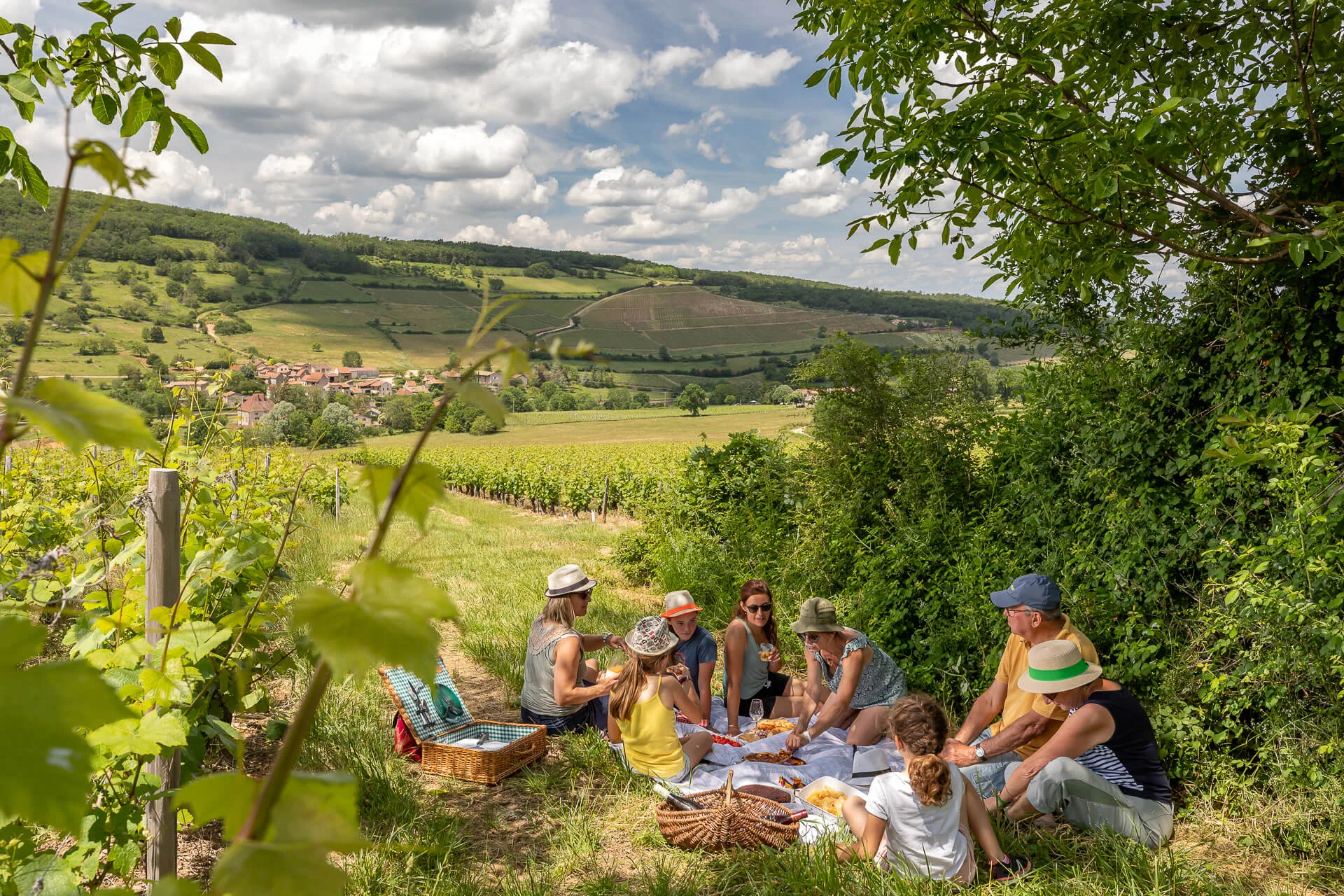 So when is the best time to visit us?
If you are lucky enough to be able to leave whenever you want, you are probably wondering when is the best time to discover this little corner of Southern Burgundy!
Well, the answer is: all year round!
The weather in Cluny is most pleasant from May to October. In July/August, temperatures can sometimes be very hot (because yes, we are in the SOUTH of Burgundy) and the tourist season is in full swing and crowds are high. Visiting in July and August may not be the best time of year, but you're sure to find plenty of entertainment and festivals! This doesn't mean that everything comes to a halt after these two summer months - quite the contrary!
Our advice is to visit Cluny in May, June, September and October. There are fewer crowds and the temperatures are very pleasant. The month of October will win you over with the beauty of its landscapes and the bright colours of autumn!
Visiting Cluny in winter is not mission impossible, on the contrary, the town's sites remain open all year round! Just remember to bring warm clothes...