Cluny was the second Rome, the most powerful abbey in medieval Christendom, which played a great role in religious history and in Romanesque art.
The abbey of Cluny developed very quickly under the direction of its illustrious abbots. The Cluniac order took shape with the foundation and reform of several abbeys in France and further afield, reduced to the rank of priory or deanery and directly dependent on the mother abbey of Cluny.
At its peak, the abbey ruled over some 1500 monasteries throughout Europe.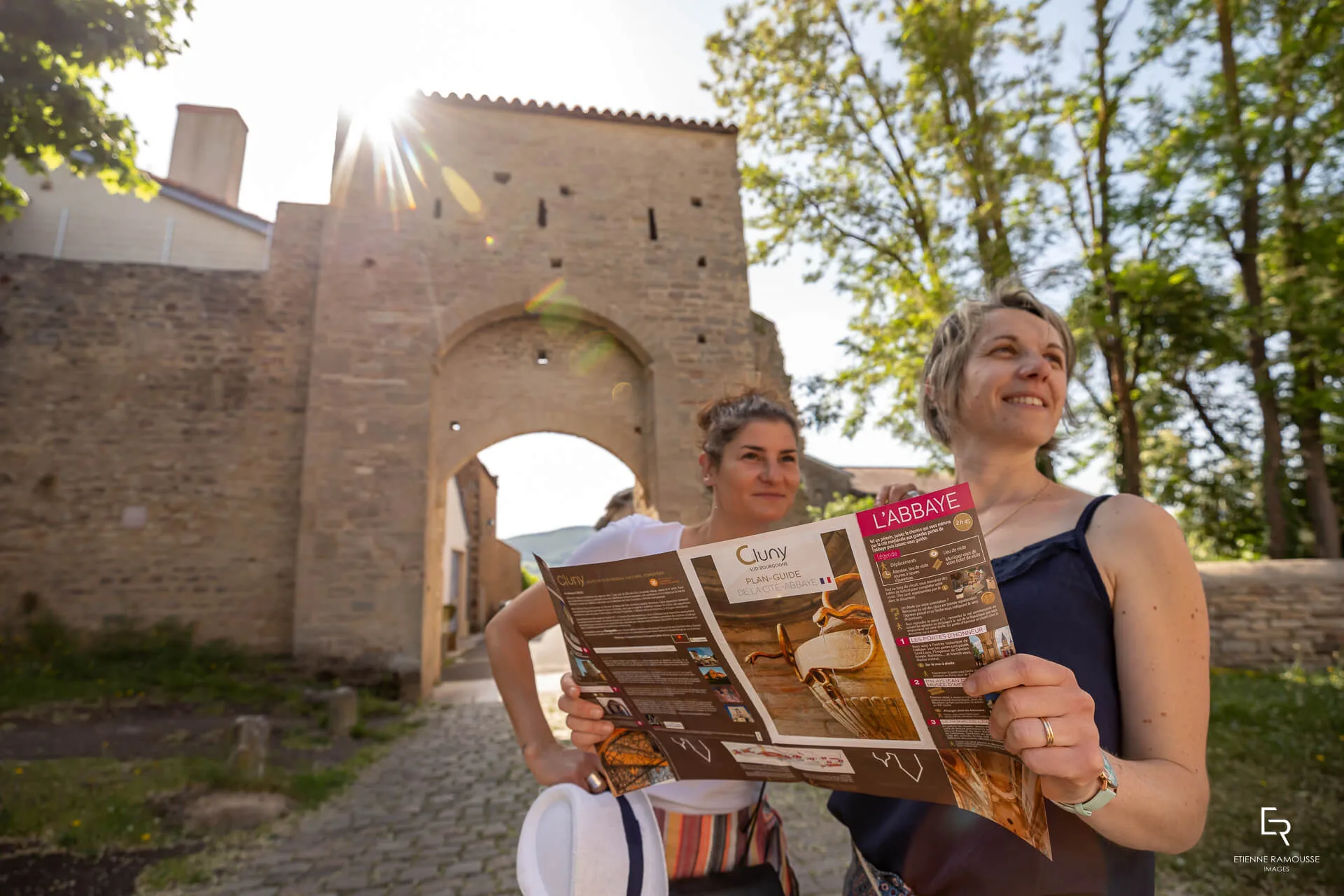 In the heart of the european network of cluniac sitesin the centre of a Country of Art and HistoryCluny has been awarded several labels and mentions: Council of Europe's major cultural route, European Heritage... and launches its application for UNESCO World Heritage status.
Visit the Cité-Abbaye de Cluny
Closely linked to the great abbey, the town of Cluny developed as early as 910 and, like the abbey, experienced great prosperity in the Romanesque period. Cluny has one of the highest densities of surviving medieval, mainly Romanesque, houses in Europe.
After nine centuries of monastic life, the site today offers a prestigious heritage, including numerous monastic buildingsa Museum of Art and Archaeology with outstanding works of Romanesque civil sculpture, a monastery town rich in Romanesque and Gothic housestwo churches, a majestic Hôtel-Dieu and a superb panorama from the top of the Tour des Fromages.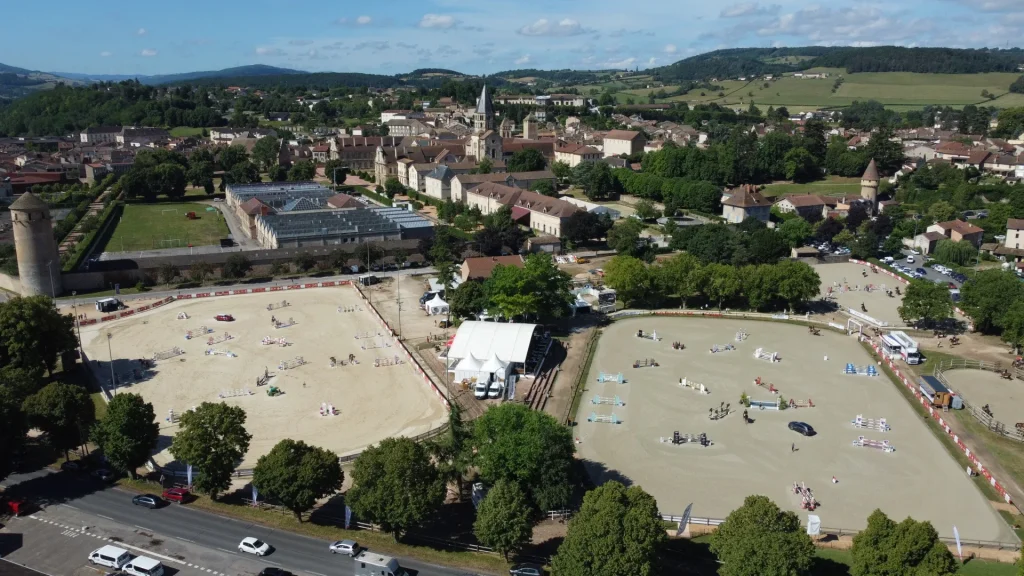 With a National Studthe only one in Burgundy created by Napoleon I in 1806, the " Equivale a racecourseMany of the horse races and competitions throughout the year, Cluny is now a national equestrian centre.
Cluny, with nearly 5,000 inhabitants, is also a city of knowledge, with Arts et Métiers ParisTech. Established since 1901 in the abbey, this school is part of a tradition of teaching and research. Today, the centre continues to open up to innovation in many fields by linking initial and continuing education, research and economic development.
Did you know that?
Cluny Abbey is now desecrated, and it is the students of the Ecole Nationale Supérieure des Arts et Métiers (the gadzarts) who bring this building to life.
The term gadzartsGadz'Arts", sometimes spelled "Gadz'Arts", refers to students and engineers from the "École Nationale Supérieure d'Arts et Métiers" (ENSAM) or Arts et Métiers ParisTech.
Dates to remember: The christening of the Gadz'Arts (in November) and the Grand Gala (27 May 2023)