The geographical location of our territory has always been a strategic asset for defence. The many examples of castles from various periods that you will find on your route are evidence of this.

On the road to the Val Lamartinien, between Cluny and Mâcon, you can't miss the imposing fortress of Berzé-le-Châtel. This castle, closely linked to Cluny, will seduce you with its fourteen towers and its entrance châtelet, its Carolingian chapel and its gardens.

To combine the pleasures of the palate with historical discovery, visit the Pierreclos Castle. Stroll at your own pace through the gardens, the keep, the arms room, the kitchen, the dungeons... Take the time to taste the wines matured in the château's cellars. You can even extend your visit with a night in a guest room in the Counts' suite.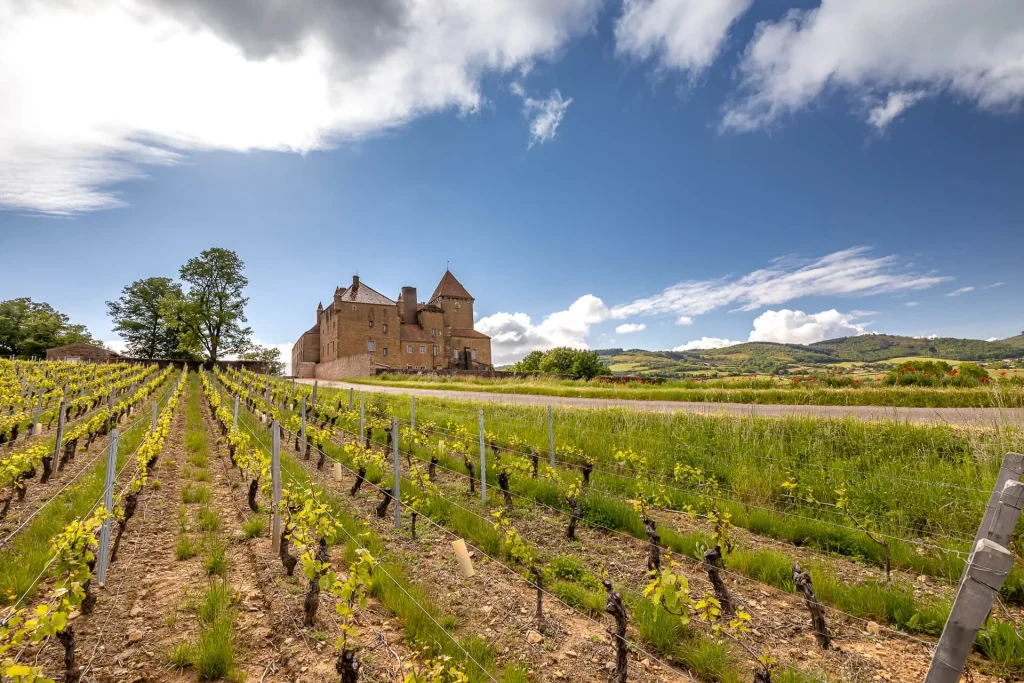 Further north, on the road to Tournus, another medieval castle was very influential: the castle of Brancion. The lords of Brancion, who were very powerful in the region, were often in conflict with the monks of Cluny because of their strategic position between the Saône, Tournus and Cluny. A visit to the castle, the village and its market and the church is a must.

Not far away, between Cluny and the charming medieval town of Saint-Gengoux le National, the castle of Cormatin and its magnificent gardens offers the most complete and best-preserved evidence of the decorative art of the time of Marie de Médicis. For Lamartine, Cormatin was "a place of attraction, art and delight". Surrounded by a wide moat, the château, built from 1606 onwards, impresses with the monumentality of its military-style facades.

Further west, on the edge of the Charolais region, discover one of France's largest private stables, a masterpiece of 17th-century equestrian architecture: the Chaumont-Laguiche Stables.